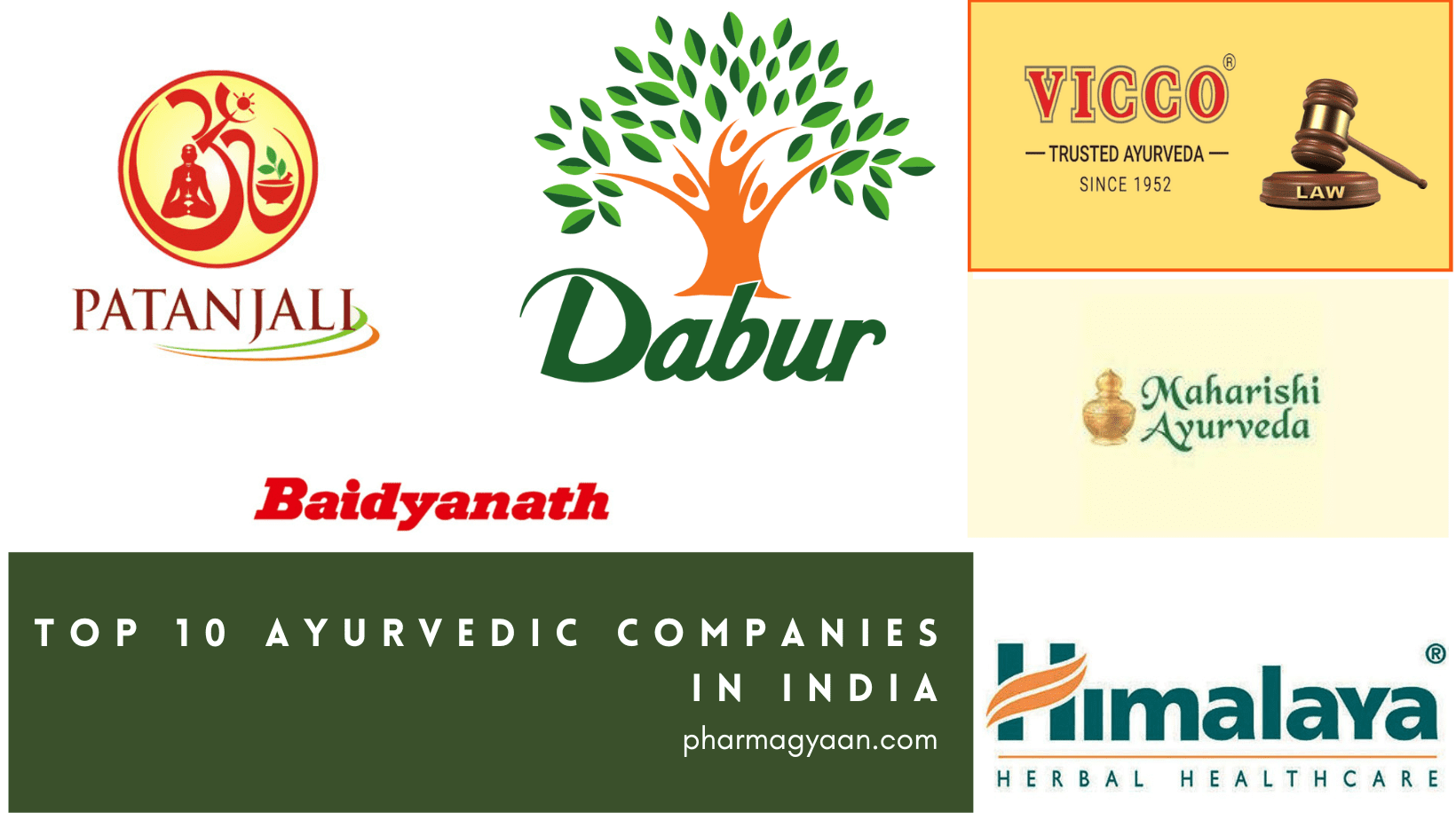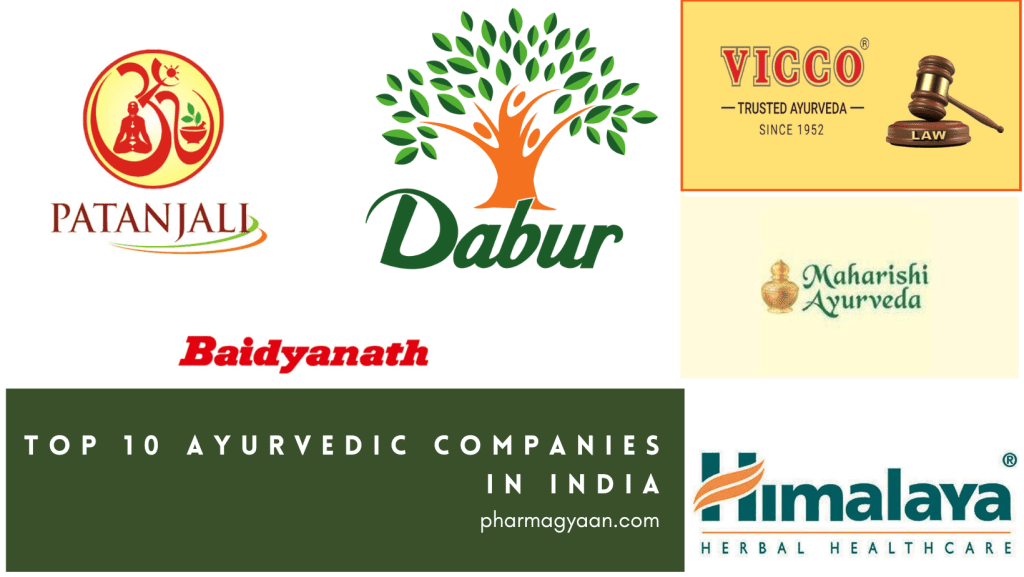 1. Patanjali Ayurvedic Limited
Top 10 Ayurvedic companies in India. Patanjali Ayurvedic Limited is one of India's most renowned and well-known Ayurvedic businesses. Baba Ramdev and Acharya Balkrishna launched it in 2006. The company has its headquarters in Uttarakhand, India's Haridwar. For its extensive line of Ayurvedic and herbal medicines, Patanjali has grown significantly in popularity and significance both within India and outside of it. The following are some of Patanjali Ayurveda Limited's salient qualities and specifics: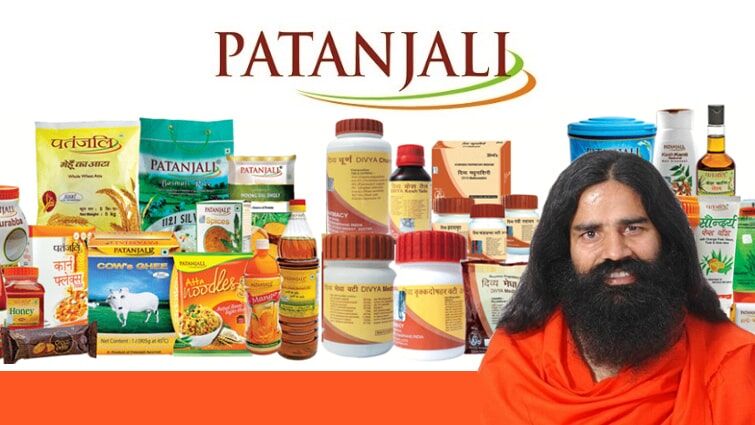 Patanjali products list:
Ayurvedic and herbal products from Patanjali include medicines, dietary supplements, cosmetics, personal care items, food items, and more.
Patanjali Chyawanprash, Patanjali Aloe Vera Gel, Patanjali Dant Kanti toothpaste, and Patanjali Herbal Shampoos are a few of the company's well-known goods.
How many products of Patanjali are there?
Patanjali is the proud owner of over 900 products across various categories including beauty and wellness, healthcare, packaged food, and others.
| Type | Private |
| --- | --- |
| Key people | Balkrishna (Chairperson, Managing Director & Chief Executive Officer) |
| Products | Ayurvedic medicine Consumer goods Healthcare Personal care Cosmetics Cleaning agents Beverages Fashion Foods |
| Revenue | ₹30,000 crore (US$4.02 billion) (FY2021) |
| Net income | ₹590 crore (US$80 million) (FY2021) |
It has played a significant role in a new era of Ayurveda and natural wellness in India and has a significant market presence in the country's FMCG (Fast-Moving Consumer Goods) sector. Patanjali Ayurved Limited's success can be attributed to its focus on traditional Ayurvedic principles, affordable pricing, and the popularity of its founders, especially Baba Ramdev.
Patanjali Ayurved Limited
Establishment:2006
Headquarters: Haridwar, India
Website:https://www.patanjaliayurved.net
2. Dabur India Ltd
Top 10 Ayurvedic companies in India of consumer goods, Dabur India Ltd. has a significant market share in the Ayurvedic and herbal healthcare industries. An overview of Dabur India Ltd. is given below. S. K. Burman founded the global Indian consumer goods corporation Dabur Ltd, which has its headquarters in Ghaziabad. One of India's biggest fast-moving consumer goods (FMCG) firms, it produces natural consumer goods and Ayurvedic medicines.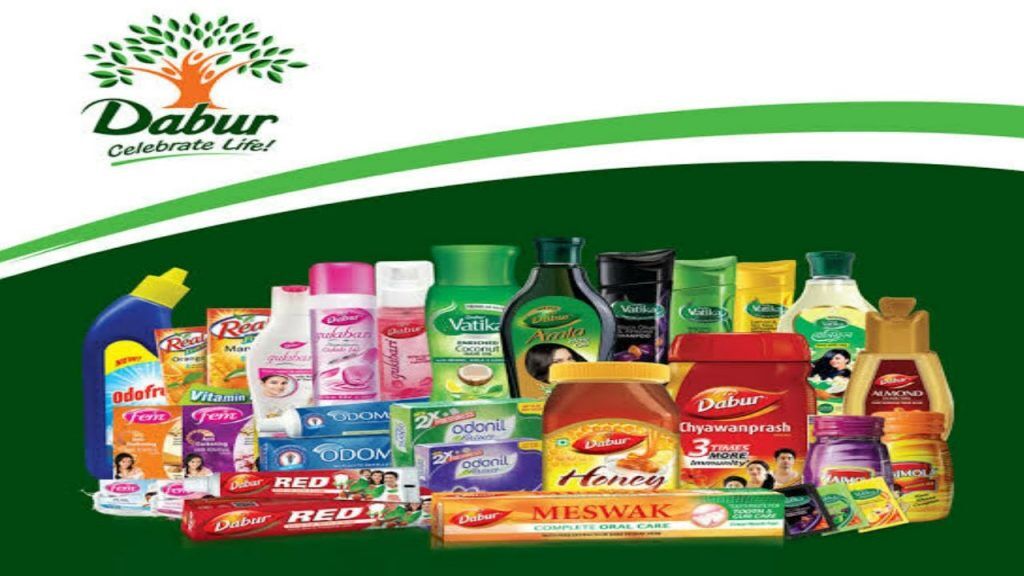 Background and History:
Dr. S. K. Burman established Dabur in Calcutta, India, in 1884.
The business began as a modest pharmacy that specialized in Ayurvedic drugs.
Dabur has developed into one of India's largest and most renowned FMCG (Fast-Moving Consumer Goods) companies throughout the years.
Focus on Ayurveda and Herbs:
Ayurveda and traditional Indian medicine are highly valued by Dabur.
The company manufactures a wide range of Ayurvedic and herbal health goods, such as honey, digestive aids, a variety of herbal supplements, and Chyawanprash (an herbal health tonic).
Global Presence:
While its headquarters is in India, Dabur has a significant worldwide reach and exports various goods to more than 100 nations.
The United States, Nepal, and the United Arab Emirates are just a few of the nations where they have production facilities and branches.
Product list:
Dabur India Ltd products
From sources across the web
Dabur Amla Hair Oil
Lal Tail
Pudina Hara Pearls
Chyawanprash
Red Toothpaste
Gulabari Rose Water
Hajmola Regular
Glucose D
Ashwagandha
Almond Hair Oil
Honitus Herbal Cough Remedy
Almond Shampoo
Honitus Herbal Cough Remedy Ayurvedic Syrup
Chitrak Haritaki
Ashwagandharishta Liquid
Honey
Chyawanprash
About Dabur Ayurvedic Company
Dabur India is also a world leader in Ayurveda with a portfolio of over 250 Herbal/Ayurvedic products.
Strong image of the brand
Dabur has built a solid reputation as a brand that can be trusted to provide high-quality Ayurvedic and herbal products both in India and abroad.
Establishment:1884
Headquarters: Uttar Pradesh, India
Website: https://www.dabur.com
3. Himalaya Drug Company
Top 10 Ayurvedic companies in India Himalaya Wellness has been trusted since 1930 for head-to-heel wellness. Our vision is to bring wellness and joy to every home via herbal solutions based on …
The Himalaya Drug Company, commonly known as Himalaya Herbals or simply Himalaya, is a well-established Indian company that specializes in the production of herbal and Ayurvedic healthcare and personal care products. Here is an overview of the Himalaya Drug Company: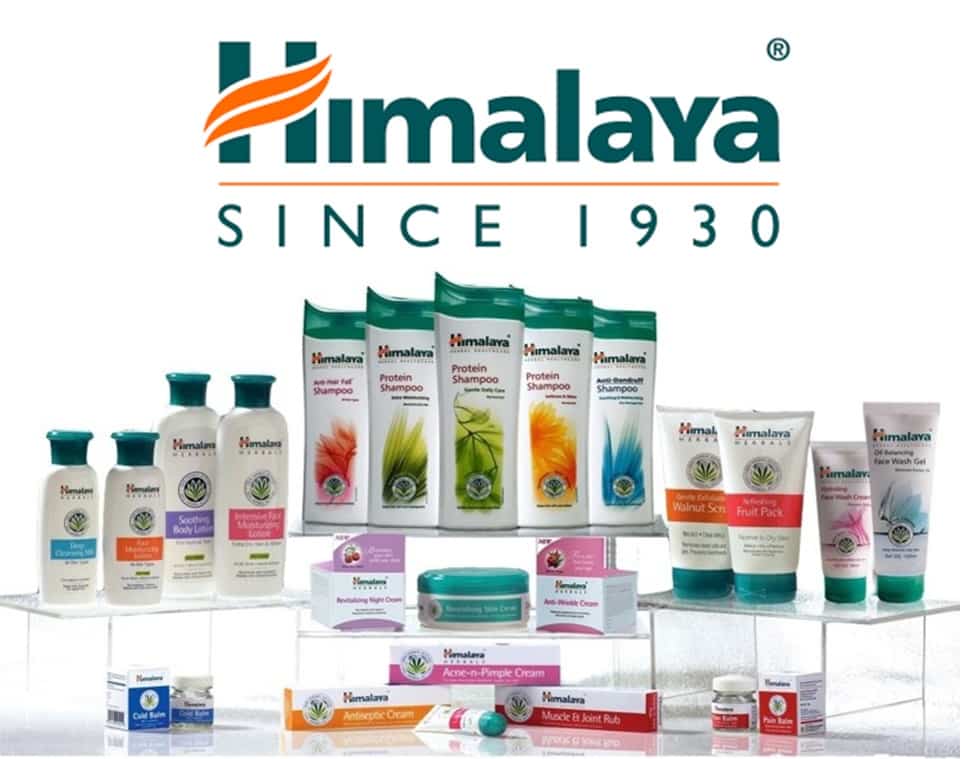 Is Himalaya Drug Company a listed company?
Himalaya Drug Company Private Limited is a Non-govt company, incorporated on 05 Apr, 1972. It's a private unlisted company and is classified as a company limited by shares.
Background and History:
M. Manal established Himalaya in Dehradun, India, in 1930.
Early on, the company concentrated on creating herbal and Ayurvedic formulas, taking its cue from the wisdom of old Indian books.
Ayurvedic and herbal emphasis:
Himalaya is renowned for its staunch commitment to Ayurvedic and herbal practices.
The firm combines traditional Ayurvedic knowledge with cutting-edge research and development to make its products.
Product Selection
Himalaya provides a variety of medical and personal care items. Several of their product categories are:
Herbal supplements and medications
Bristol Syrup
Himalaya Ayurveda Clear Skin Soap
Himalaya Neem & Turmeric Soap
Fresh Start Oil Clear Blueberry Face Sheet Mask
Skincare items
Haircare items
Oral care items
Baby care items
Wellness items
Oil, Ghee.
Honey
Tablets
Products for caring for animals (marketed as "Companion Care")
Global Presence:
Products made by Himalaya are extensively available in India and exported to a large number of other nations.
The US, the Middle East, Europe, and Asia are just a few of the foreign marketplaces where the company is active.
Identifying a brand:
For its natural and herbal goods, Himalaya is a reputable and well-known brand both in India and beyond.
4. Maharishi Ayurveda. Establishment
Top 10 Ayurvedic companies in India Ayurveda, the age-old Indian medical system, is promoted and practiced by the Maharishi Ayurveda organization. Maharishi Mahesh Yogi, well known as the developer of the Transcendental Meditation (TM) method, founded it. An outline of Maharishi Ayurveda and its foundation can be found here: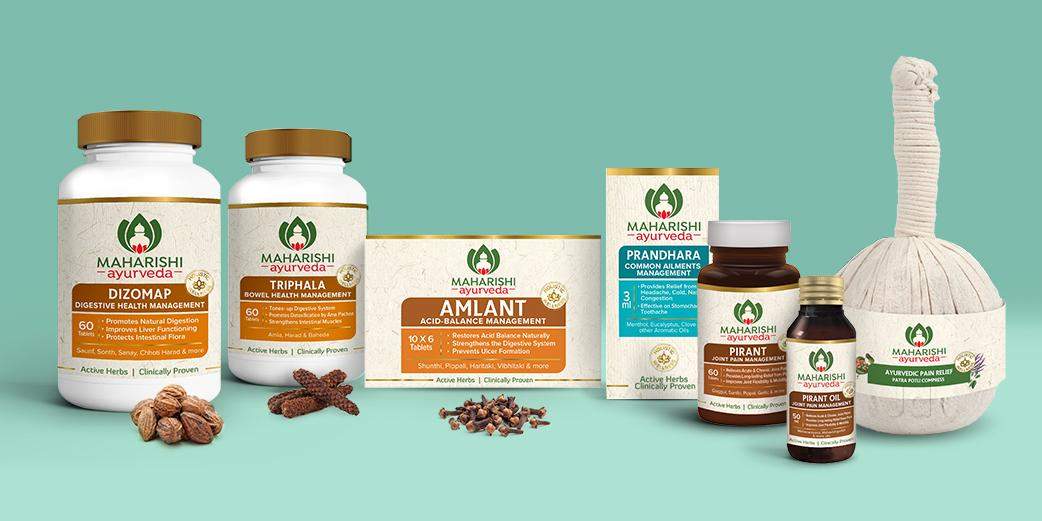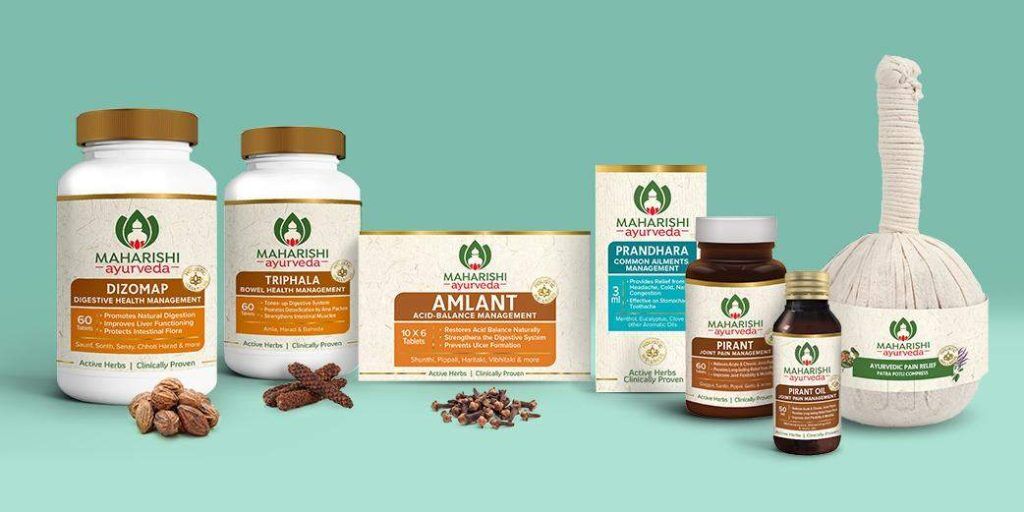 Founder:
Maharishi Mahesh Yogi, born Mahesh Prasad Varma, founded Maharishi Ayurveda and the Transcendental Meditation technique.
He was born on January 12, 1917, in Jabalpur, India, and passed away on February 5, 2008.
Products and Services Provided by Ayurveda:
A variety of Ayurvedic items are available from Maharishi Ayurveda, including herbal supplements, nutritional advice, herbal cures, and Ayurvedic consultations.
They also offer Ayurvedic education and training, including courses for practitioners and anyone who wants to learn more about the fundamentals of Ayurveda.
Product list:
1: Ashwagandha.
2: Brahmi.
3: Shatavari.
4: Licorice.
5: Neem.
6: Manjistha.
7: Amala.
8: Haritaki.
Global Presence:
There are centers and practitioners for Maharishi Ayurveda and Transcendental Meditation throughout the world.
They have presented meditation and Ayurveda to a variety of people all around the world.
Establishment:1986
Headquarters: Delhi, India
Website: https://maharishiayurvedaindia.com
5. Baidyanath Group
Shree Baidyanath Ayurved Bhawan Pvt. Ltd. (Kolkata), also known as Baidyanath, is one of India's most reputable businesses and the recognized pioneer of ayurvedic knowledge. Since its founding in 1917, the Company has taken the lead in reviving historic expertise using cutting-edge research and manufacturing methods.
Ayurveda is a 5000-year-old branch of medicine that uses herbal remedies. Ayurveda guarantees long-term relief, is very successful for a variety of infections, and has no negative side effects. With the support of contemporary scientific research and technological advancements, millions of people throughout the world benefit from the gentle healing touch of AYURVEDA.

Background and History:
Pandit Ram Dayal Joshi, a well-known Ayurvedic doctor, established the Baidyanath Group in Calcutta, India, in 1917.
The name "Baidyanath" of the business is derived from the Sanskrit word "Baidya," which means "doctor" or "physician," signifying its commitment to Ayurveda.
Product list:
Classic product
Honey
Ghee
Chwanprash
Pure oil
dietary supplements
health tonics
skincare products etc.
Global Presence:
Baidyanath products are available in India and are also exported to many countries, making them accessible to a global audience.
6. Charak Pharma
Top 10 Ayurvedic companies in India Charak Pharma, also known as Charak Pharma Pvt. Ltd., is a well-established and respected company in the field of Ayurvedic medicine and healthcare. Here's an overview of Charak Pharma:
1. History and Background:
The journey of Charak began in the year 1947 with a vision to improve the quality of life by making herbal healthcare available internationally.
we endeavor to meticulously research and formulate standardized products of the highest quality. We firmly believe that the customer is of paramount importance and therefore we place customer satisfaction as our supreme priority.
Over the years, Charak has established itself as the foremost international herbal healthcare company, recognized as the bastion of customer well-being with top-quality products and services.
Product list:
Tablet
Capsule
Syrup
Suspension
Cream
Gel
Ointment
Medicated Oil
Lotion
Soaps
Shampoo etc.
Global Presence:
Charak Pharma's products are available in India and are also exported to numerous countries, making them accessible to a global audience.
Establishment:1947
Headquarters: Mumbai, India
Website: https://www.charak.com
7. Kerala Ayurveda Ltd
Kerala Ayurveda Limited is a One-of-its-kind, Full-spectrum, and Listed Ayurveda Company in India with a rich Heritage of over 70 years and has touched the lives of over a Million people. Its Footprint spans Wellness Resorts, Hospitals, Clinics, Academies, Products, and Services in India & US.
With over 350 Classical and proprietary Formulations, thousands of Acres of Herbal Farms, a Herbal Garden that leverages the beneficial effects of over 1200 Medicinal Herbs, its own Manufacturing Facilities and R&D Centers, Kerala Ayurveda Limited is in a League of its own.

Product list:
Ayurvedic Supplements ·
Capsules
Tablets
Choornams
Lehyams
Ayurvedic Ghee
Ayurvedic Oils
Global Presence:
Kerala Ayurveda products and services are available in India and are also exported to numerous countries, making them accessible to a global audience.
Kerala Ayurveda Limited
Registered Office – Head Office
Athani Post, Aluva,
Ernakulam District, Kerala – 683585, India
8. Vicco Laboratories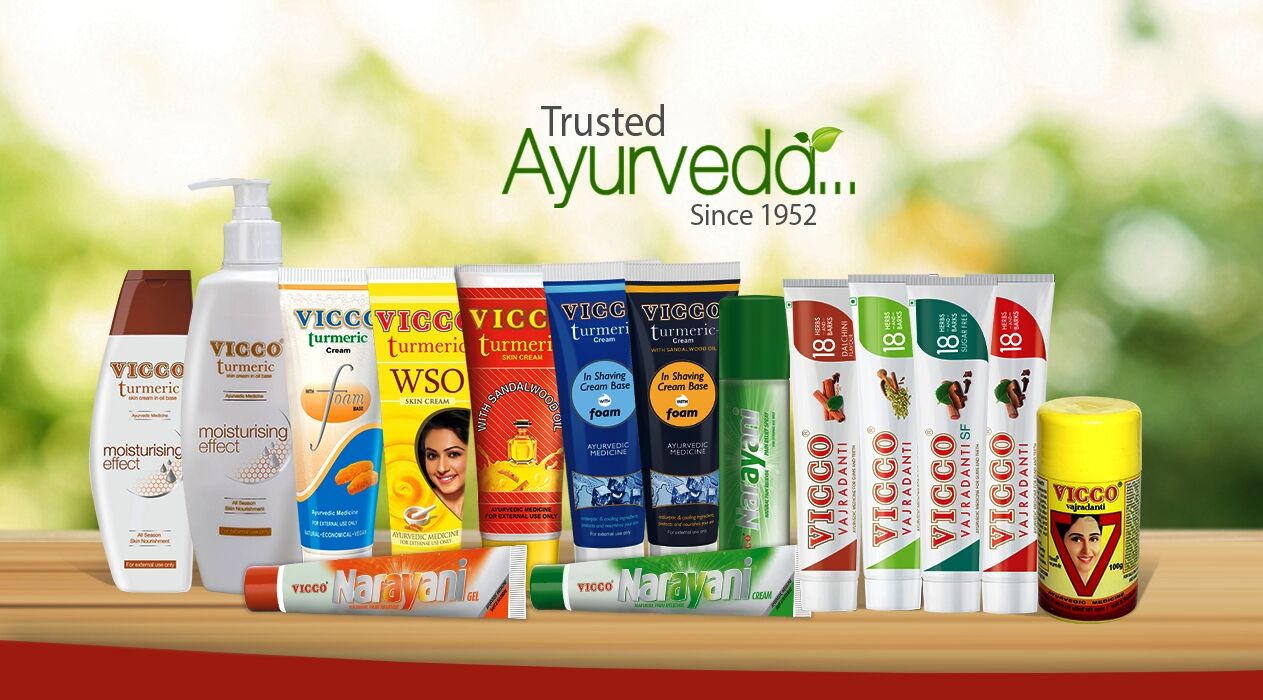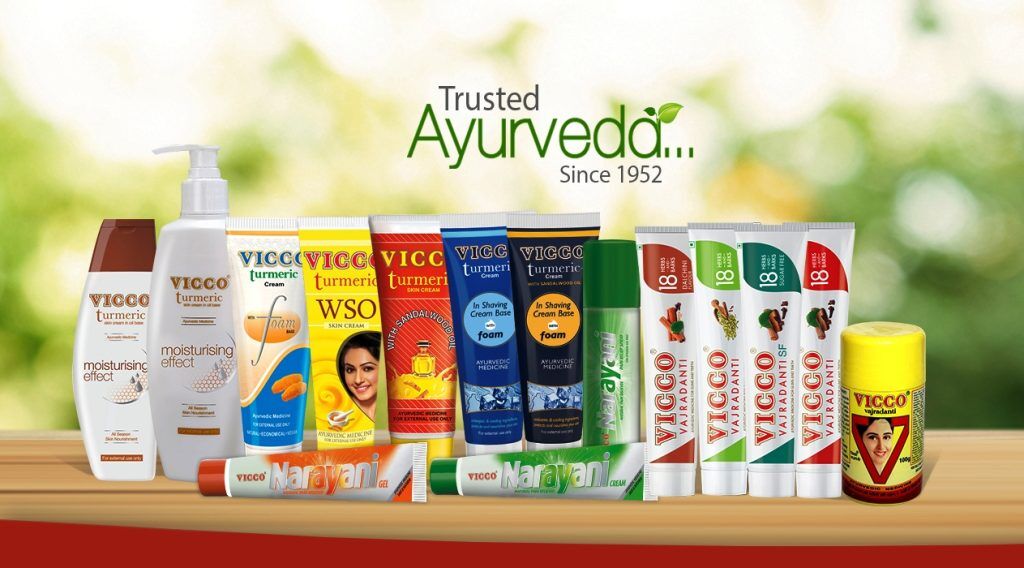 Under the umbrella of Vicco Group, Vicco Laboratories manufactures Indian ayurvedic and herbal hygiene, healthcare, and other products. Its diverse product portfolio includes toothpaste, tooth powders, skin creams, shaving, creams, and pain relief. Apart from this, Vicco is known to have formulated the first Ayurvedic toothpaste in the world integrated with over 20 rare medicinal herbs, along with the first yellow-colored face cream called Vicco Turmeric Skin Cream. This cream has also provided the brand immense recognition in the market due to the catchy jingle shown in its advertisement in the 80s, which left a strong recall memory in the minds of the people.
Establishment:1952
Headquarters: Mumbai, India
Website: https://viccolabs.com
9. Amrutanjan Healthcare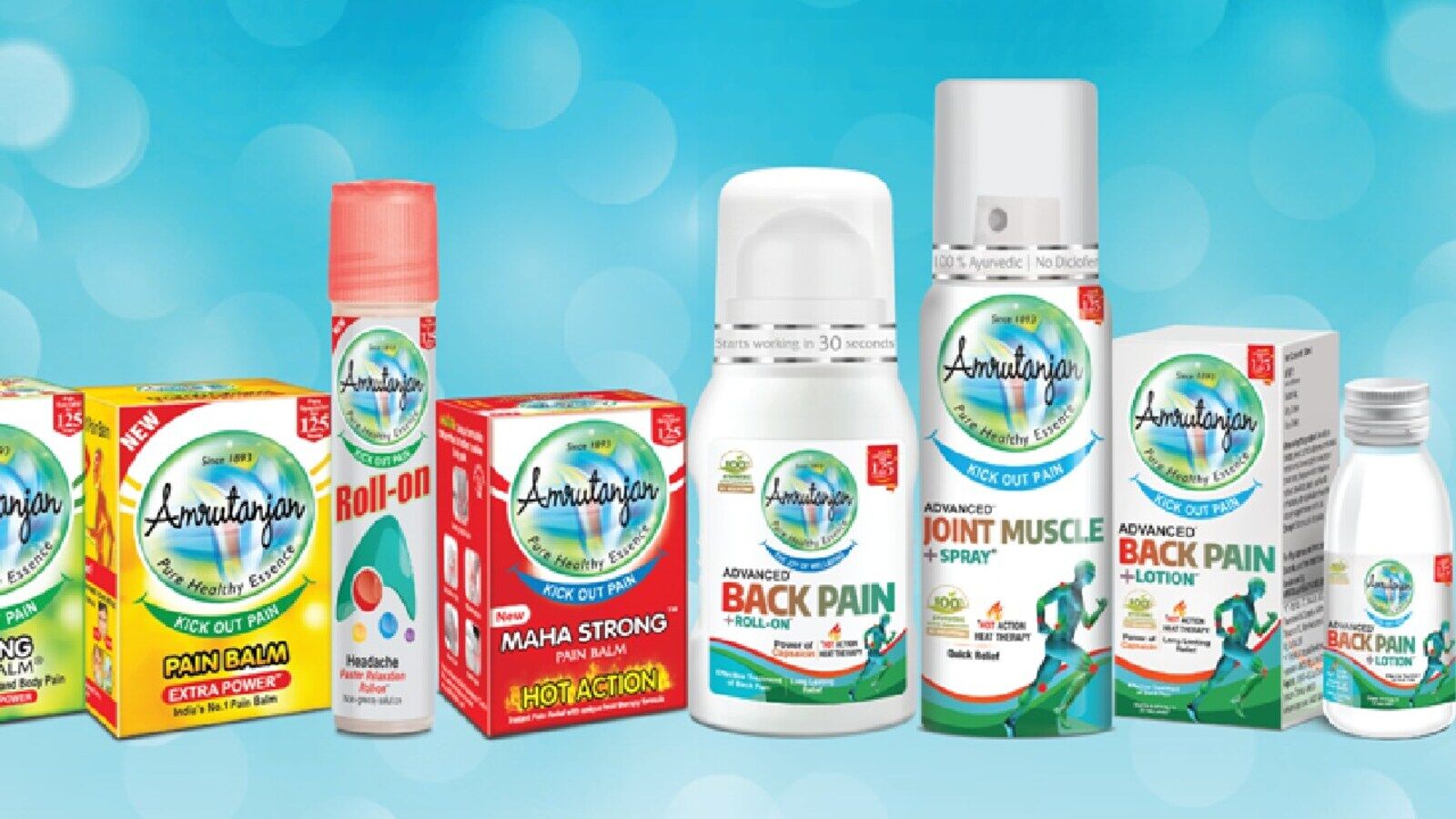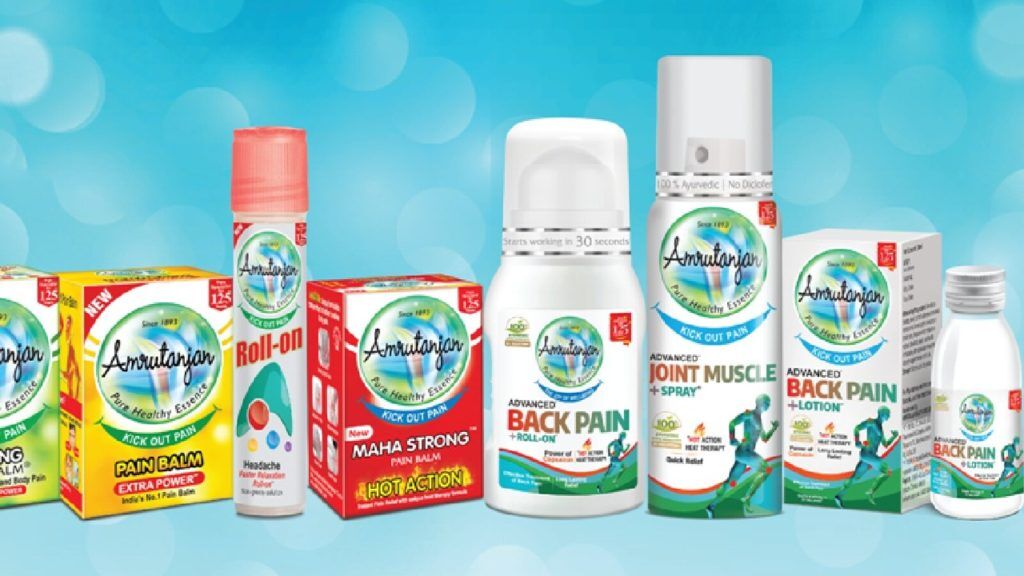 Amrutanjan Healthcare is a pharmaceutical company that produces and distributes ayurvedic and allopathic products. The company operates through over-the-counter (OTC) and beverage sectors. Having expertise in combining science with naturalness, they mainly offer pain balms, revitalizers, and sanitary napkins manufactured by using sustainable ingredients. In addition to this, Amrutanjan operates a pain management center and markets products, such as corn caps, hand sanitizers, and juice drinks under the Fruitnik and Fruitnik Electro+ brand names. Some of its other subsidiaries include Amrutanjan Infotech, Siva's Soft Drink Pvt Ltd., Amrutanjan Pharma Essence Pvt Ltd., Saws Health Products Limited, Holistic Beauty Care Limited, and Amrutanjan Drugs and Chemicals Limited.
Establishment:1893
Headquarters: Chennai, India
Website: https://www.amrutanjan.com
10. Emami Group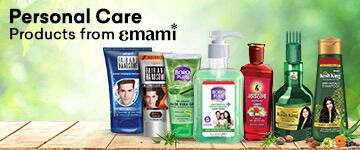 Emami Group is one of the leading FMCG companies engaged in the manufacturing and marketing of personal care and healthcare products. They have a product portfolio of over 300 products based on Ayurvedic formulations. Emami's power brands include
Navratna
Boro Plus
Fair and Handsome
Zandu Balm
Mentho Plus
Kesh King
Sona Chandi Chyawanprash
Emami Malai Kesar
Fast Relief
Establishment:1974
Headquarters: Kolkata, India
Website: https://www.emamigroup.com